"And you are so lame. You know you always disappoint me. It's kinda like our running joke & it's really not funny. I just want you to live up to the image of you I create..... When I say, "You sucked my brain out" the English translation is "I am in love with you. And it is no fun." Ani Difranco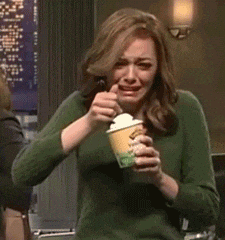 This book catapulted me into the life of Ben and Tim with the impact of being thrown against a brick wall. From its onset it embraced strong emotional content that raged against the pages, assaulting me as I continued forward.

Ben, a 17 y/o confident, wise-ass, insightful, courageous (both in coming out, but also in his daily interactions with others), educated, and loving fellow meets Tim, also 17. Oh Tim, he's a cocky, good looking, but absolutely insecure, emotional wrecking ball, but he is also sweetness, protective, and a warm care bear.

Tim encompasses everything Ben wants in a partner—for the most part this begins with a physical attraction, but lets be honest here, what love doesn't? Tim, the blue shoe runner, stirs the stalker in Ben—I found this charming and cuteness all over the place. He pretends to just happen to be in the right place at the right time, be it the 'blue shoes' running path, the hallway, or right in front of Tim's own front yard.

Angry at events that happened at school, events that define Ben's high school life, he rages into a whirlwind of furry. The events of that day bubble over, sliding beyond his naturally strong and durable strength and resiliency. The ugly truth is that he is cut down by the redundant barrage of hate and bystanders. Fuck it, Ben says to the world around him and crashes forward seeing red. Crashes forward so hard that he literally crashes into Tim.

Blood and torn ligaments cement the two into an awkwardly adorable relationship. At first this is a direct reaction to Ben's physical—and I mean physicalllllll, in terms of adjusting his briefs—reaction. There is also care in this nurse-patient role. What's unique about this situation, and the book in general is that it avoids the typical stereotypes of love, sex, and the failure of obsession all to often carelessly portrayed in other gay themed lit.

Ben pushes forward, almost making his teenage hormones disappear—good for him, because if someone like Tim fell into my life at 17 I'd be ramped up. He develops a caretaker relationship, and Tim slowly adjusts to this. A relationship blossoms. Friends, friends with benefits, partner? Short loved soon to be nothingness? Well, read it and find out.

Of course we have two different people. Tim holds firm to the sidelines of his self-identity and his sexuality. And PLEASE, don't give me that crap that you were all conscious of your sexuality and so balanced in your body that your sexual development didn't bring pain, personal challenges, and confusion.

Then you have self-assured Ben who has already run the miles upon miles it takes to frame his sexuality even if the painting is unfinished. But he was also developing his own world-view, and just because he was further along the process of self-identity doesn't mean he's better off. He may be beyond the point of knowing he likes the lads, but he is still undecided about what he wants in a fellow.

Take a moment to see these two people from your own perspective. The stud at the beginning of 'gayness' and you confident—I hope, for your own self-love and I feel for you if you're not there YET. Hugs. This is a "shit would hit the fan" scenario.

Ben tries to force himself to adapt to Tim's situation, slowly pealing back old scabs, and revealing new ones. Ben, bleeding emotionally from old wounds and from those of new love that all to often tears one's emotions asunder, chances corrupting his self-identify. Ben prides himself on coming out, so this struggle to compromise himself is troubling to say the least. And shit, unless you are heartless this is the beginning of your screaming, feeling sadness and maybe shame, because remember, if you are honest you have all been there.

Tim recognizes his own personal confusion, and feels like he is betraying himself, but these feelings don't even match the constellation of personal shame that he feels for hurting Ben.

Does Tim honor himself and crash forward between waves of self-hatred, confusing, and the unknowing? With the first steps of coming out comes the first wounds each exposed to the world, and the salt water just angers them. In the backdrop is recognizing the devastation he is causing Ben. Does he proceed or does he say fuck it and step out of his own personal ocean of torture and return to a life of conformity? Or does he say fuck it and tread new territory beyond the waves with Ben at his side? You'll have to find out for yourself. With love comes pain and pain comes love, and shit that is some complicated stuff.
...It's all very Jordan Catalano, Angela Chase....

Rush Rush into early adulthood, where confusion abounds and college distorts reality. With it social and emotional aspects form a rudimentary foundation. Both characters navigate this tumultuous time with an uncomfortable amount of confusion and personal conflict. Swinging in and out of each others lives, we witness disjointed connections, as well as deep connections, all mirroring those of the past. Enter on the scene new lovers. Old lovers. Mistakes galore. Accomplishments. Emotional immaturity. Hate. Love. sadness. anger. Admiration. And you, you raising an eyebrow, smile, crying then laughing and screaming with anguish in your own hearts and hatred/love towards Ben, Tim and all the others. and me... all



woooosh another few years forward and Jay takes us into the dark caverns of adulthood. A dangerous marriage of pain and sustained love emerges more clearly, as Ben and Tim settle their own personal regrets and a history of sadness. Are the scars of their history together and the time spent apart faded enough to ignite new feelings? Or are they too deep, too much a part of their essence that they are consciously and subconsciously too warped to consider a future together? Or have they had enough of one another, and with settling their own personal traumas both able to walk away?



I really don't know if I wanna make out with him because he is probably darn good in bed, or take him for a drink and permeate his every thought, but I admire Jay Bell (author) on so many levels. He's that good at writing.

So, yah, Jay (me Jay, not author Jay), what is so unique about this novel? writing style. Jay (the author) matches writing style with the emotional maturity of the characters. The beginning utilizes a simple style, which corresponds with the cognitive and emotional abilities of youth, and grows in complexity as they grow. Style and character development hug tightly throughout the book. The complexity of the writing isn't stationary, but ever flowing. Well-done Jay!!! (Once again author).

He gets right inside the heads of a teenager, then a teenager colliding precariously into young adulthood, then the tortured, but somewhat warm slide into mid-adulthood so well, with such expertise and skill. There are no ornamental metaphors that make you go "ooo…awe". Words are chosen with care and a love for writing. The author is really invested in this book, perhaps because he too can identify with it, or maybe he has peeked into other people's lives and witnessed it. It doesn't matter. Not a single word is misplaced. Every piece of the dialog representing a particular developmental stage with accuracy.

This book was emotionally charged to a point of disassociation......a sledgehammer of sorrow and pain. There are few scenes that don't carry with them an emotional tactile response, however, there is one scene that had me almost curl up into a small, tight, hedgehog ball. You'll recognize this scene straight away, as it drips with so much emotional strain. It affected me in that visceral elbow to the stomach. Legs curled to my chest, I put the book down and said out loud 'oh Ben....' and sat silent for awhile. The mark of a terrific author is his/her ability to rouse emotions that are only explained through snapshots of your own personal tragedies, not words. Be careful. Be ready. This is pure grief.


But what really shocked me emotionally was how well Jay tore into coming out and self-identify, and then succeeded in establishing two different anchors on the same continuum—Ben waving at one end and Tim shaking at the other. I was told in graduate school that life isn't linear, but a jagged spindle of thread that is torn, re-attached, and frayed. We don't live in a vacuum, they say. In this way we encounter ourselves in this novel. As horribly simplistic as the term 'coming out' is this process tore and frayed us, forcing us to walk from one end of that continuum, pushed off or tripping ourselves along the way and sometimes stepping backwards. We are never completely on one side or the other, are we? As Eric proclaimed in a way that only a life of fraying could create, and I paraphrase, we are never done with coming out. Even as Tim and Ben develop something, they are never done coming out to the life around them, nor themselves. There is something always anew in this process, and it's frightening as hell.

complaint-ish department.... It wasn't long enough!! The other ones in this series are almost double in page length. this.is.not.fair. Finally, this book is significantly smaller than its counterparts. A deeper exploration of Ben's family, his interactions with peers, and internal dialog would have strengthened an already strong novel.

Another complaint. Jay mentioned somewhere that happy couples are boring. I'd argue that they are as equally important and entertaining as a relationship defined by strife and confusion. We live in a culture where relationships are inherently difficult, or perceived as such. A large portion of society wishes to strike down our inalienable right to love. Politics have diminished the defining principles of marriage. In our own social circles we witness, not the greatness of successful relationships, but the unsuccessful Tims and Bens. Yah, sometimes we see success too. I wanted more boring stuff. Eating B & J straight out of the carton while watching sappy movies. Picnics in public parks as a way of demonstrating Tim's ownership of his own sexuality. Holding hands while combating direct hits from homophobic. I wanted boring. And let's face it Jay, sometimes the boring and mundane in relationships is as destructive as conflict.




It's jarring when you literally live with characters for only a brief amount of time and you feel such sadness at that final sentence. This book was a library loaner. This book now has torn pages, a broken binding, and a cover that is crumpled up. I guess I now own this book. Oops.


This book will 'rock you like a hurricane', and it's so fucking awesome to be thrown around. So fucking awesome!



and, per usual, the Project Runway Judgement: